Brad is a pro at installing tongue and groove paneling and you can be too! Watch below for some tips and tricks on installation or keep reading for more details.
Tongue and groove products are easy for anyone to install and are perfect for finishing off kitchens, bedrooms, and porch ceilings with style. Fineline and Traditional profiles are RealWood™ product designed for exterior (non-exposed) use for a porch ceiling or soffit applications and for interior use on ceiling or wall paneling applications. Fineline and Traditional profiles are manufactured from knotty, high-grade Western SPF, and coated within a controlled manufacturing environment.
Our Fineline and Traditional products are end-matched, which makes installation easier and keeps your cost low by minimizing wasted product. The product will arrive ready to hang without the need for onsight painting. Make sure to acclimatize the product where it will be installed for five to seven days.  Fineline and Traditional profiles are natural materials and respond to the climate where they will be installed. Wood products can swell or shrink in order to reach the equilibrium moisture content of the surrounding air. Fineline and Traditional can be installed in place or over top of drywall. Be sure to check your local building code when eliminating drywall.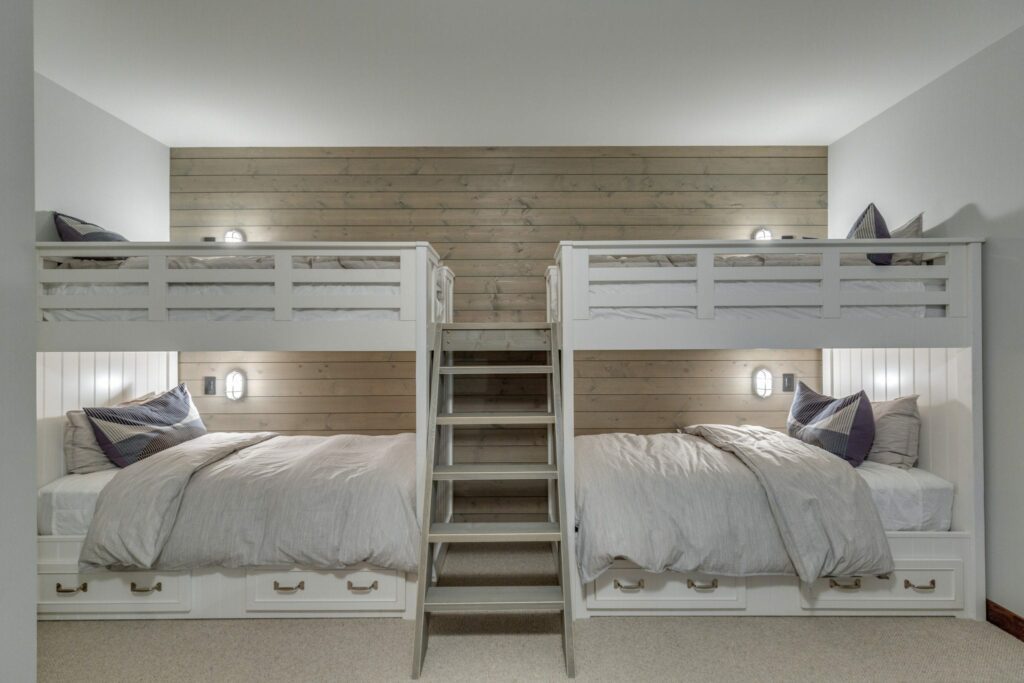 Installation:
When preparing for installation, use a fine-tooth hand saw or power saw with a combination blade. The cutting action of the blade should be into the face of the material – carbide-tipped blades are recommended. Make sure you seal all end cuts with an appropriate primer/paint.
If you're installing over drywall, use a stud finder to map out your nailing pattern.
Next, you'll measure twice and cut once.
Use a brad nailer to blind nail into the tongue, so that your nails are not visible after installation. Because of the end match, you won't need to end your cut on a stud.
Fineline and Traditional can be applied with either hand or power driven nails or screws. It is recommended that the fastener be driven into the exposed face on the tongue side and started when the tongue and face intersect.
The fastener should be countersunk so it does not restrict the adjoining piece.
Continue on, until the wall or ceiling is complete.
Celebrate your beautiful, finished job with a cold one!
For full installation instructions, please visit our pros section! Thanks, and until next time!