Our vast inventory of product and service offerings also means we're able to stay competitive while still providing the best value, timely service, and premium quality. From builders looking for customized solutions and curb appeal to wholesalers and distributors who need reliable, available products, Woodtone is the one they turn to.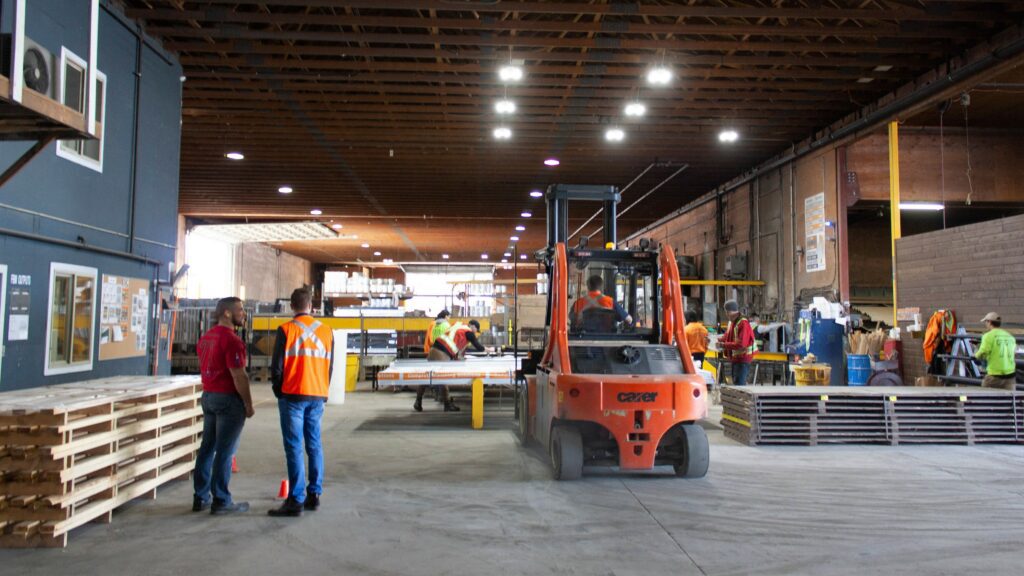 Our 5-step process For How We Work
What's the best way to incorporate beautifully built-to-last Woodtone products in your next project? All it takes is five simple, here are the easy steps about how we work
After seeing the interior and exterior of a recently and beautifully finished house, you inquire about the Woodtone wood paneling, siding, trim and accessories that were used.
To learn more about Woodtone products and services, you check out the website and visit the photo gallery for more inspiring ideas. You order samples for those materials that you feel the best match your personal style.
Once you've determined which products best suit your needs, you reach out to the local Woodtone retailer to get details on pricing and availability. If you are working on a large project and require personalized help, please contact us directly.
The project specifics are discussed with your local Woodtone retailer and you coordinate with your contractor for purchase and installation.
Once the products have been installed, you take a moment to appreciate the beautiful new interior and exterior while also looking forward to many years of comfort, style, and durability. (We'd love it if you could share photos of your finished project with us via email or by posting on social media.)
The Woodtone Difference
We have a rare commitment to true relationships and a unique approach to sales.
Our team is committed to always being there, in the field and on the job site, to help solve challenges and provide solutions. In fact, our experts spend as much time as possible on job sites so they can learn first-hand about the difficulties that our customers face. Doing so also provides us with key opportunities to help solve those problems while delivering added value in the form of expertise, insight, and advice.
Due to the deep level of trust we develop with our partners and our customers, it's not uncommon for us to do business based on an initial handshake. It's a highly personal touch that speaks to the relationships we build and the work that we do. It's all part of what makes up the Woodtone difference. And that's how we work to provide unique value to our customers
Quality
We've invested in a state-of-the-art lab to test our products for film thickness, adhesion, color matching and more. These tools help us provide a consistently reliable and uniform product. Our dedicated quality management team works with production personnel, perfecting our processes on an ongoing basis.
Innovation
Innovation is the cornerstone of our company's growth and ongoing success. We continuously push the envelope in terms of being able to deliver on our next product solution. We work with architects, designers, and industry experts to ensure we're always on the cutting edge of the latest home styles and trends.
Commitment
Whether it's the products we're selling or the customer experience we're delivering, we don't take short cuts. We do what we say we're going to do and our products do what we say they're going to do. Our customers and our partners deserve nothing less than the best and we're committed to giving that to them.