As the world continues to find new ways to navigate the challenges presented by Covid-19, there are a few things that can be done in the construction industry to lower workers' risk factors, while also limiting jobsite delays.
Jobsites are now under a much tighter level of control, and the fewer people on-site the better it is for the General Contractor and the individuals working on a project.
Woodtone's RusticSeries™ or ColorSelect™ prefinished exterior siding offers the ability to minimize the need for exterior painters, one less trade on-site and within the 6 ft. rules.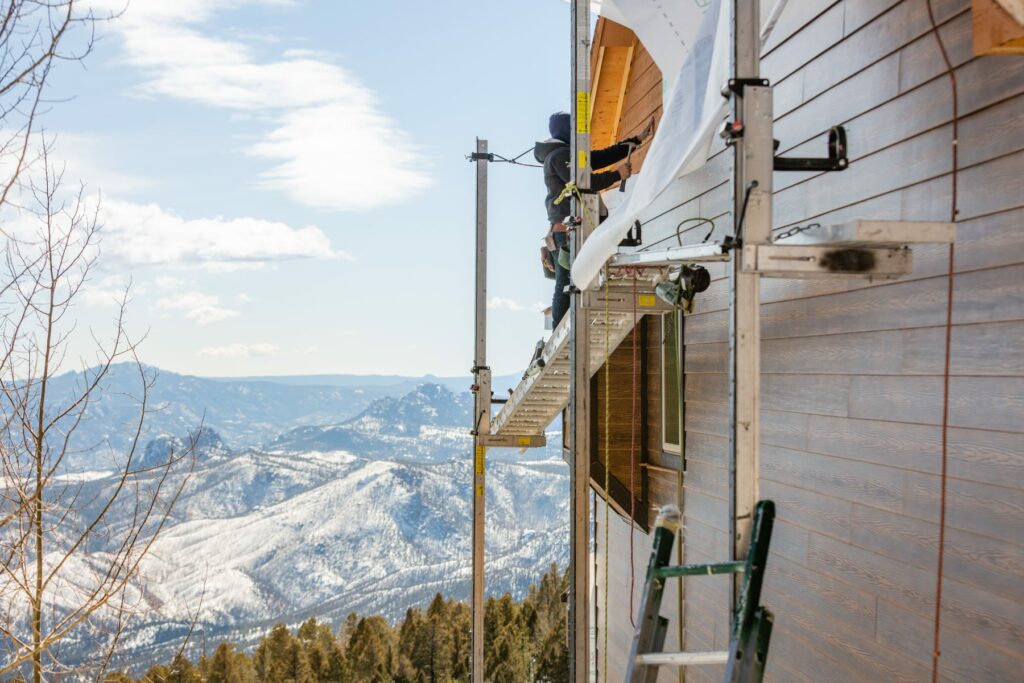 In various regions OSHA – Worksafe has outlined specific guidelines pertaining to the number of trades on a jobsite at a time:
"To the extent, practical allow only one trade/subcontractor at a time on a jobsite and maintain 6-foot separation social distancing for each member of that trade. If more than one trade/subcontractor must be on the job to complete the job then at a minimum all trades and subcontractors must maintain social distancing policies in accordance with this guidance."
By limiting the need for on-site painters by using Woodtone prefinished products, we can help keep social distancing measures in place, and keep your workers and their families safe.