Happy September everyone! 
Now that the kids are back in school, there is a little more time to get some projects done around the house! Make your home fall-ready with these DIY project ideas using Woodtone's Wall & Ceiling Collection! In this blog, we will share some easy project ideas that you can do to incorporate the warmth of real wood into your home.
The Wall & Ceiling collection comes in three profiles: Shiplap, Fineline and Traditional. Woodtone Shiplap is a tongue and groove profile for simple install and finger-jointed pine for enhanced stability. Fineline is a modern penny gap profile made of knotty SPF in a set of 7 semi-transparent and solid colors. And Traditional is a knotty SPF classic v-joint tongue and groove wood paneling profile in a set of six solid and semi-transparent prefinished options.
Fireplace paneling:
The fireplace is a great place to try out tongue and groove panels in your home. It allows you to add a pop of color and is a stunning focal point in any room. The paneling creates a cozy and warm atmosphere. The application is a manageable size so it's a great starting place to try your hand at a small home renovation – that will make a huge impact! 
The project below features Fineline in Smokey Bourbon. The contrast of real wood against the white walls really pops and adds interest to the otherwise stark room.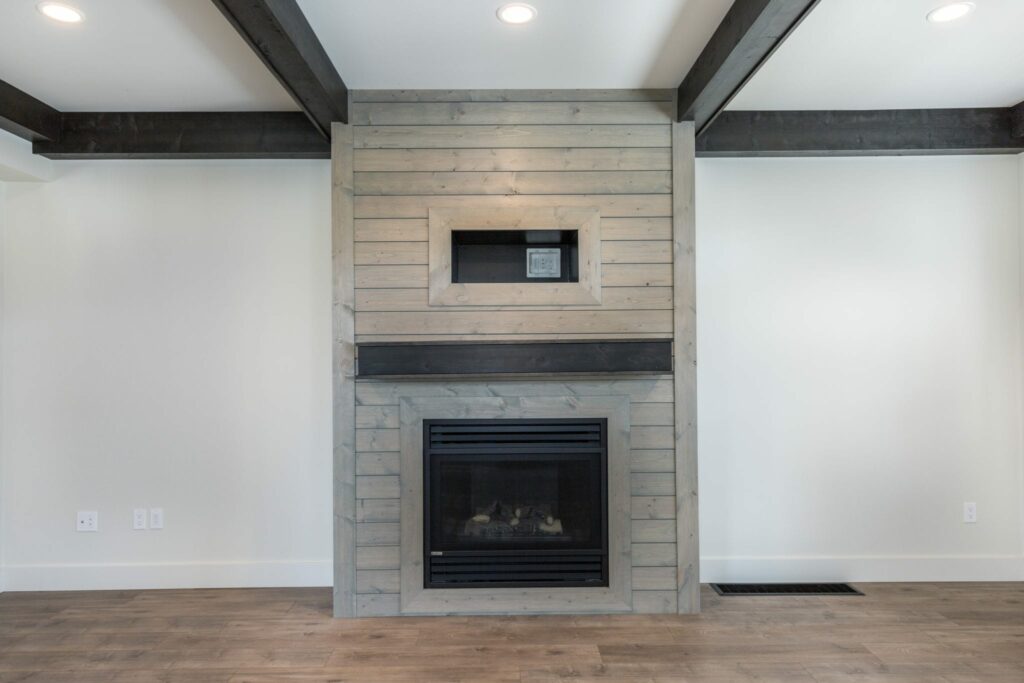 This project features a Shiplap fireplace in the 2019 PNE Prize Home.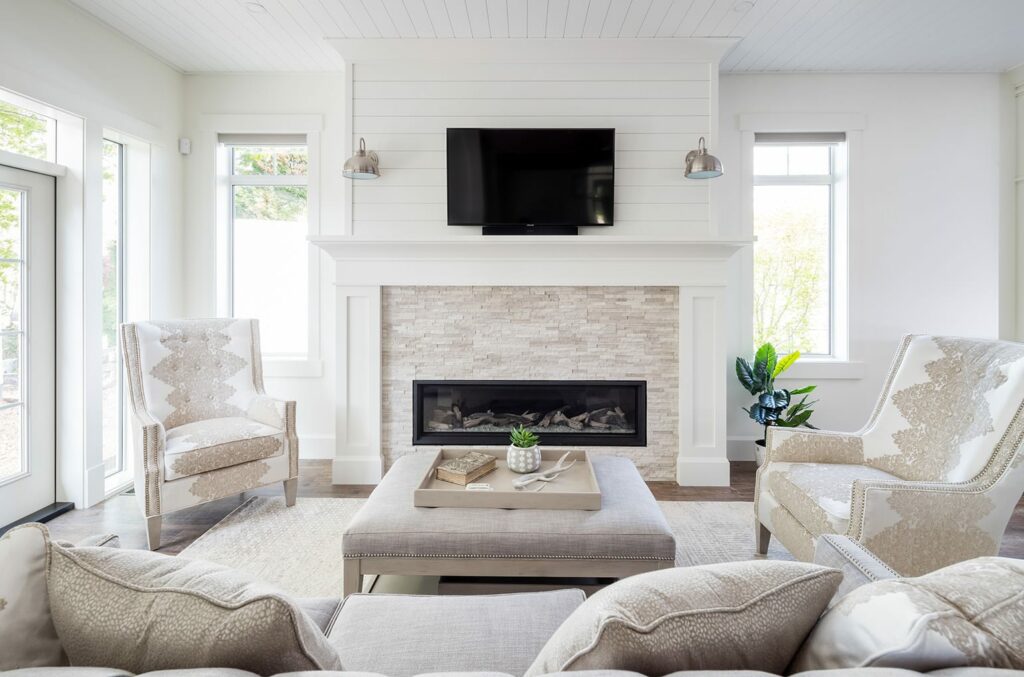 Coat Closet:
The coat closet or mudroom is the perfect spot to spruce up with wood paneling. Generally, the area that houses all the shoes, coats, and bags in the home is not very exciting. But with a feature wall, it remains a stylish and designed part of the home. Having one length of board makes application quick and easy, and our calculator tool makes it even easier to determine how much product you will need: https://woodtone.com/tools/calculator/
If a blemish-free appearance is desired, we recommend filling the knots with putty and finishing with a solid color topcoat.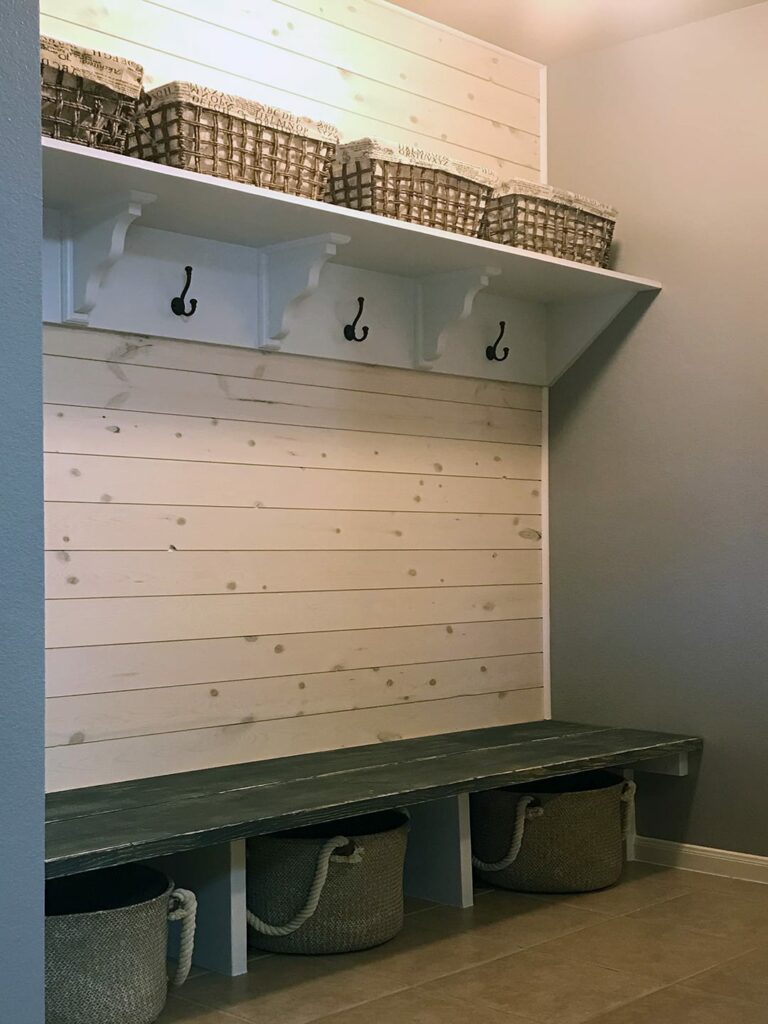 Jillian Harris was creative in her coat closet, sanding down the stain for a more rustic feel: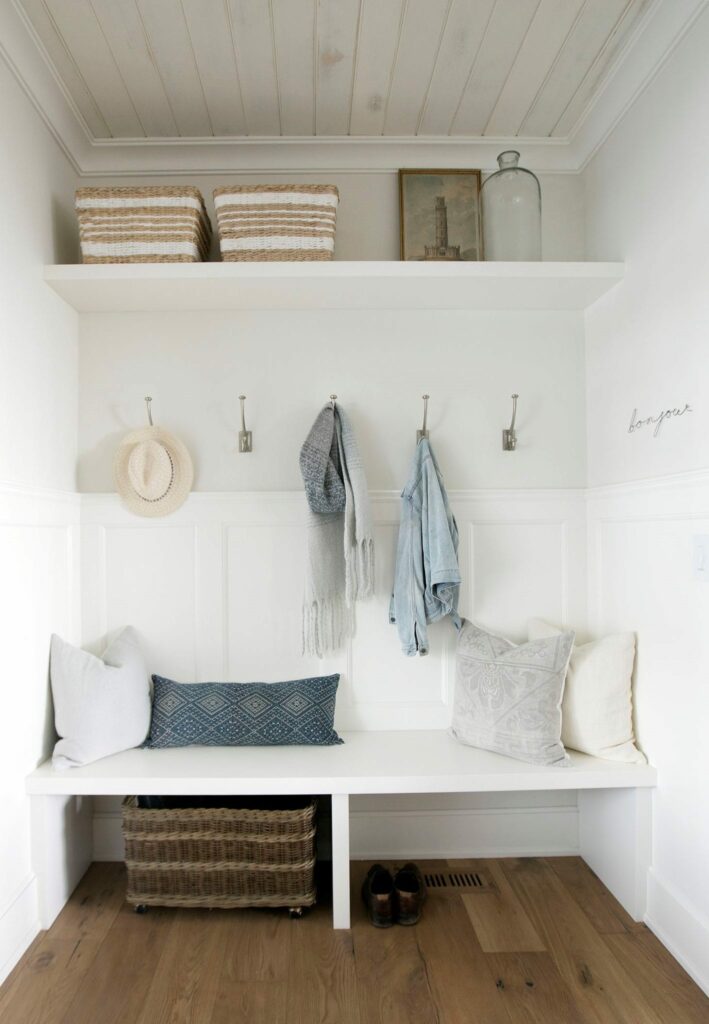 Coloured Feature Wall:
This project features Shiplap, which comes primed in white but needs to be finished on-site. This allows you to paint the shiplap in ANY color you desire. 
This product can be used in interior applications only and makes a fantastic feature wall, especially when coated in a stand-out color. However, the color isn't the only thing that can make shiplap stand out. The application can be done in horizontal, vertical, diagonal, chevron, or even herringbone! Boards come in 1×6 or 1×8 profiles, the options are all up to you.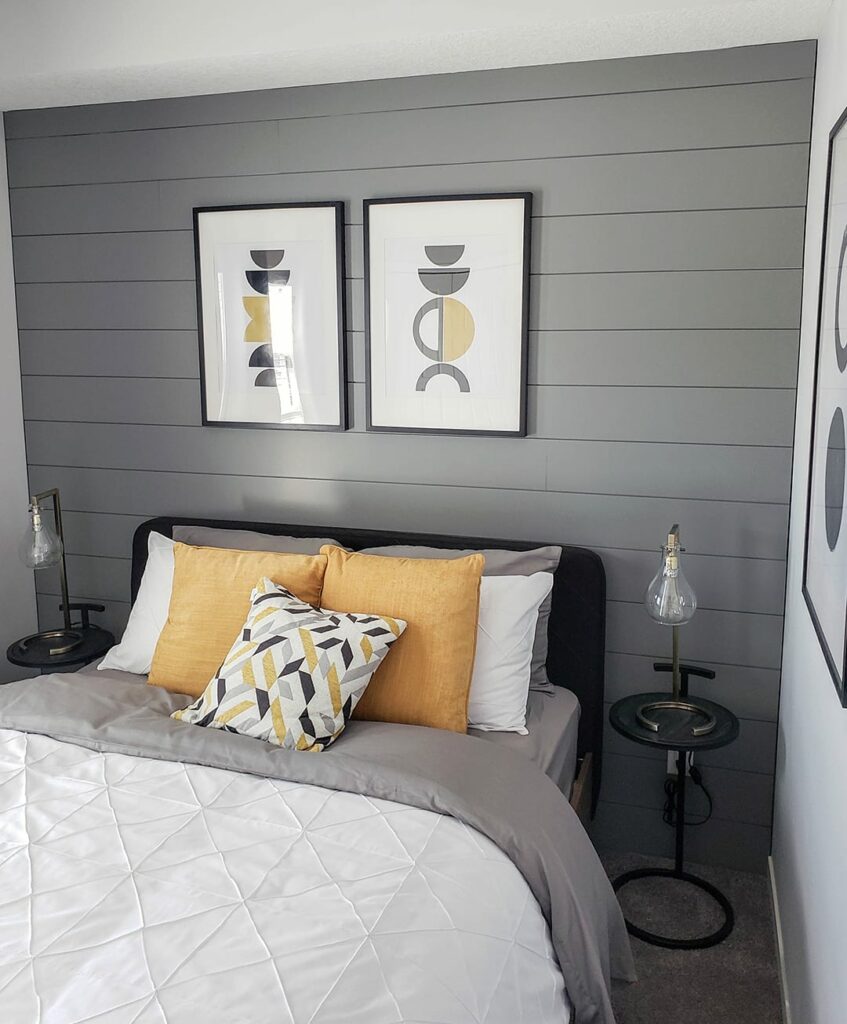 Our inspiration for you on your next home improvement project. Remember, If you complete any projects using Woodtone products, be sure to email them to info@woodtone.com to receive a Starbucks gift card! Or tag us on social media @Woodtoneteam. Happy DIY-ing!