Across the whole array of homeowners the word "remodel" can define vastly different processes. Often, "remodeling" refers to a rather invasive process where a home's structure is changed or added to. However, a remodel doesn't have to be such an intense undertaking. In fact, nowadays it is common to focus on updating one portion of the home at a time through the completion of a more localized remodeling project. The area of focus can be localized to a particular space in the house or as broad as say, the home's interior.
Remodeling your home's interior may seem daunting at first, but once again it doesn't have to be all completed on the same day. There are also several smaller projects to consider when thinking about providing your home's interior with an update. The following projects range in scope and difficulty, but will all create a modern and inspiring home interior.
Refreshing Your Home's Walls & Floors
Together, walls and floors help create the overall tone felt in a home's interior. Outdated wallpaper or old flooring can cause a home to be trapped in the past. An easy way to change this is to clean the walls of your home and provide a fresh coat of paint. It's quite surprising what a difference this can make. For added style and appeal, try creating an accent wall or updating your entire home's walls with shiplap or penny gap. 
Replacing your home's outdated carpet or faded flooring can also help to create an updated and modern feeling interior. This step in the remodeling process can be expensive, especially if you opt to replace your home's carpet with hardwood or tile flooring. However, updated flooring can have a drastic effect on your home's interior.
Replacing Old Fixtures & Hardware
Comparatively, replacing your home's hardware, fixtures, or appliances is a rather simple step in the interior remodeling process that can achieve dramatic effects. Replacing these minor details may seem somewhat trivial, but removing outdated brass hardware and installing one's with a more modern design can help connect your room's color scheme and tone. Homeowners looking to get the most out of this replacement should look to accent their home's interior colors with their choice of hardware. For example, individuals who choose to install English Porter penny gap on their home's walls may want to find hardware that matches in texture and color.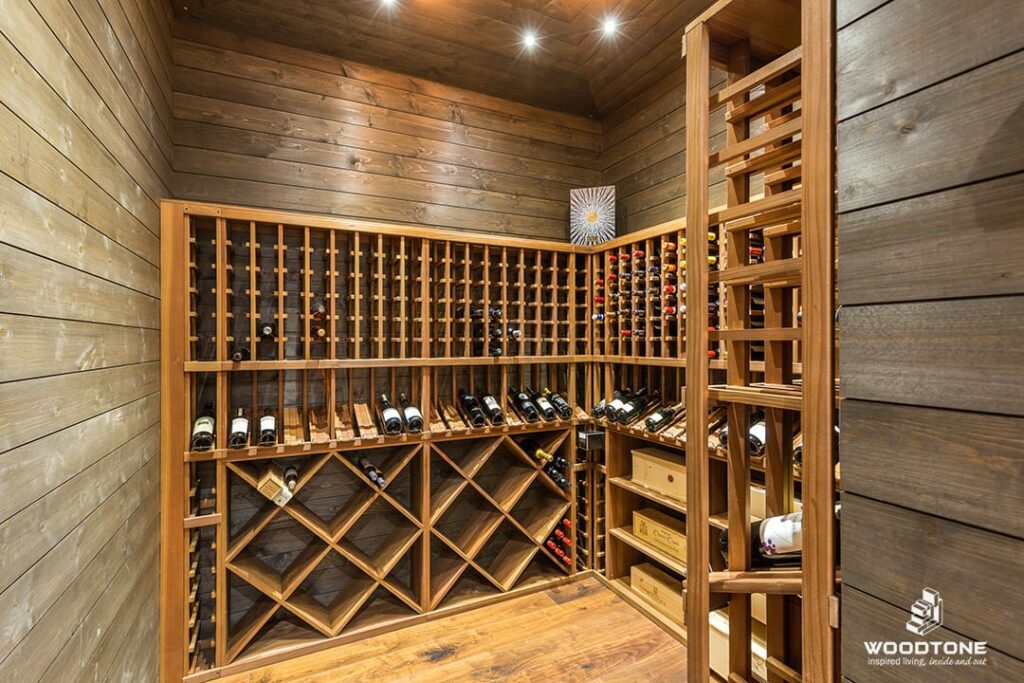 Curating a Consistent Color Scheme
A consistent color scheme can do wonders for a home's interior. Not only will curating a consistent scheme give your home a modern feel, but it will also create an atmosphere within your home. Choosing colors that make you feel calm or inspired is a great way to curate a scheme that makes you feel at home.
Texturizing Your Home's Ceiling
For some time the standard home ceiling has been one of a white smooth finish. While this ceiling is more stylish than 'popcorn' or 'orange peel' ceilings of the past, it is not a homeowner's only choice to produce a modern feeling interior. Nowadays, materials like shiplap, penny gap, or V-Groove can also be applied to a home's ceiling. Choosing one of these materials for your home's ceiling is a great way to update your home's interior and provide a pop of color and texture in every room.
Your Home's New Interior
Upon first glance, an updated home interior may seem to be luxurious and stylish. However, updating your home's interior can do more than simply boost your home's style and design. Living in a space that you feel comfortable, inspired, and rejuvenated in can do wonders for your productivity. This effect is compounded for individuals who run a business or work from their home.
Skylar Ross is a contributor to the Innovative Materials blog. He is a content writer for the construction and home improvement industries with an interest in landscaping, outdoor remodeling, and interior design. Skylar is focused on educating homeowners, contractors, and architects on innovative materials and methods of construction that increase property value, improve sustainability, and create a warm and welcoming ambiance.