Disrupting the Wall + Ceiling category…
We've launched our game-changing 2020 Wall and Ceiling product line; a massive expansion including two new colors and two new profiles, plus an easier and more inclusive way to order our products. We've simplified the offering to ten colors available on four profiles – giving you ample design opportunities for your accent wall, custom ceiling, and covered patio soffit!
We've streamlined the ordering process for our valued customers to make it as simple as possible. Now you can follow the two simple steps below and have the perfect customized product that will fit ANY project you have in mind.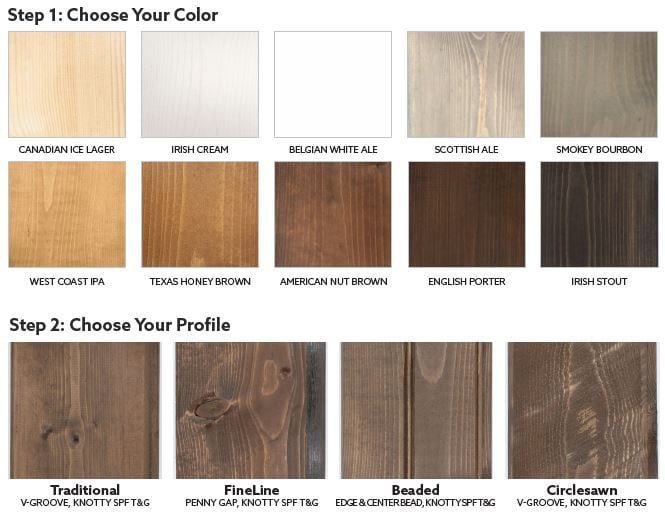 However, the color and profile of the paneling aren't the only aspects that got a revamp. We have also introduced a NEW coating technology for 2020.
Woodtone worked closely with Sherwin Williams to create a beautiful coating with a deeper, richer appearance to the board. This new stain highlights the grain definition and the natural beauty of wood products, while also providing better color consistency across different wood species.
The only challenge you might have is picking your favorite color and profile combination! For that reason we have created a comparison page, so you can see the entire collection to make an informed decision before ordering your physical samples: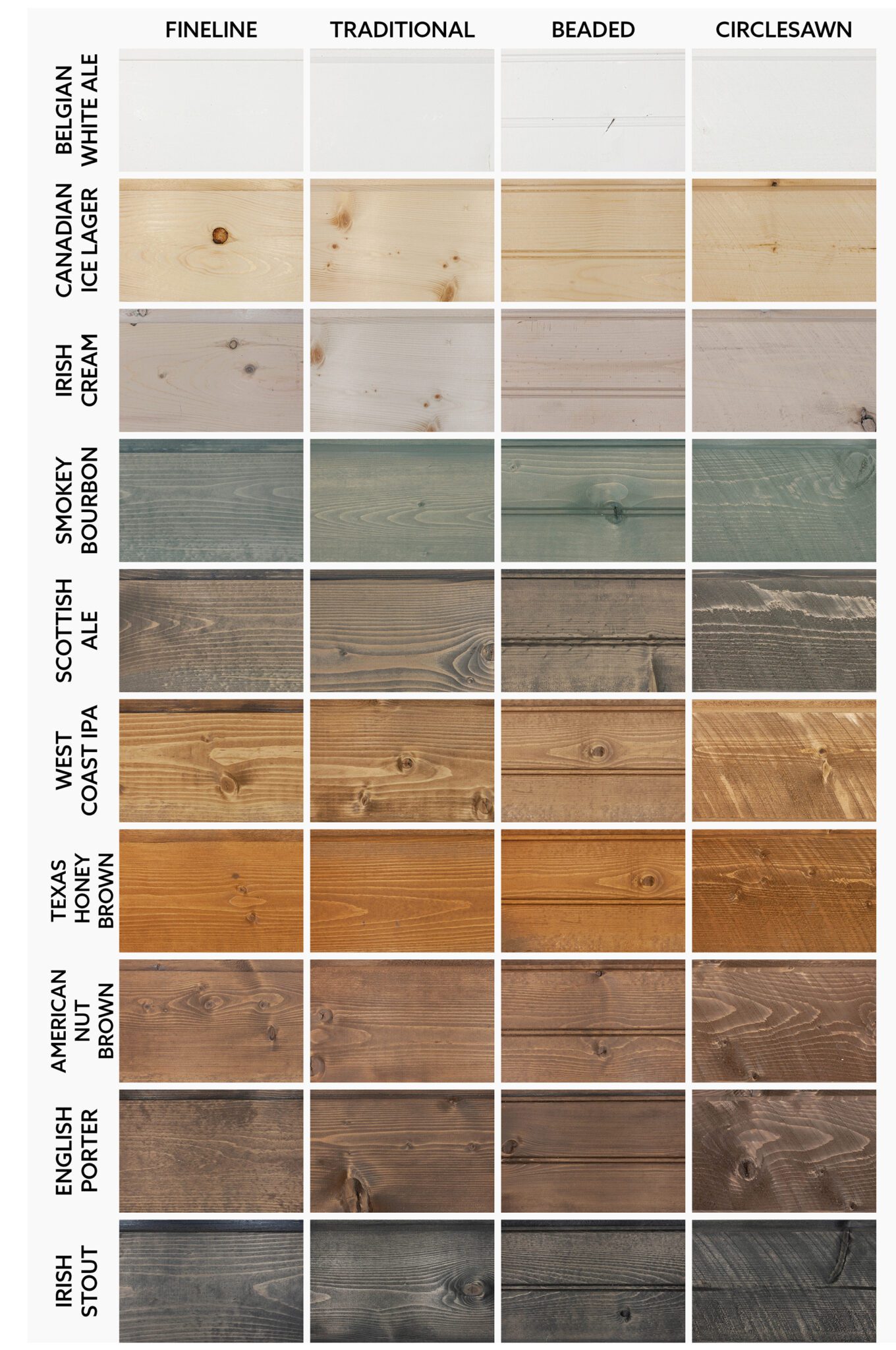 Samples are now available for order through our online Sample Store
We hope you enjoy this exciting new launch, and please send your project photos here to be featured on our social media pages!