At Woodtone we encounter many homeowners looking to understand the differences between the fiber cement and engineered wood substrates we offer. With this post, we hope to educate you in an unbiased and informative way. Woodtone RusticSeries and ColorSelect product lines are offered in three different substrates. Ultimately, it is the decision of the customer to choose which product will work best for their needs!
Fiber Cement Siding: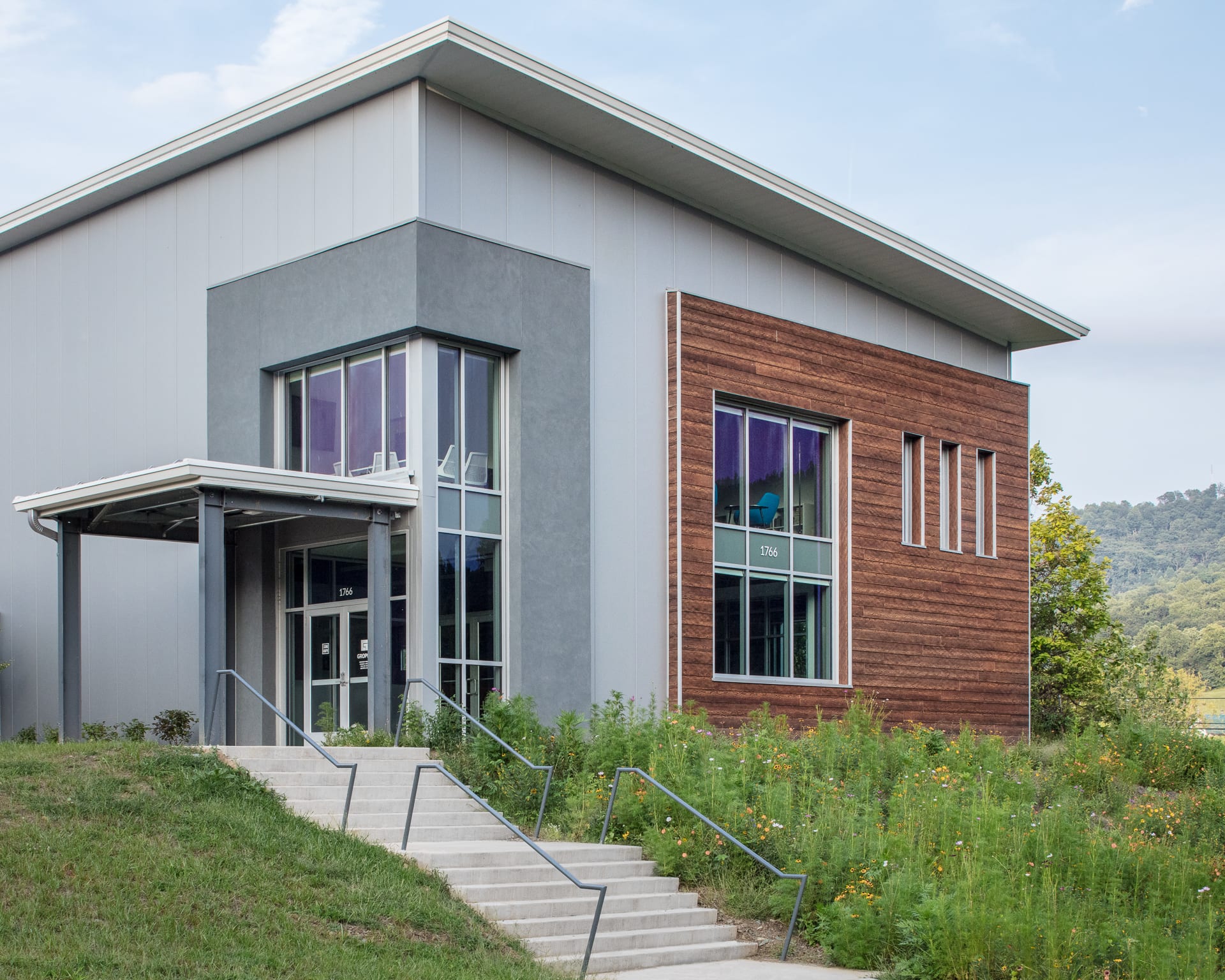 Woodtone offers siding products on two Fiber Cement substrates: James HardieTM and AlluraTM Fiber Cement. The differences between the two come down to the preference of brand, grain pattern, and regional availability. Woodtone coats fiber cement lap, shakes, panels and trim manufactured by James HardieTM and AlluraTM.
Substrate: Fiber cement is often made with cement, wood pulp/sand, fly ash, and water. This combination of cement and cellulose fibers creates a material famous for its strength and flexibility. Each brand may have a different ingredient mix.
Profiles: Fiber cement is available in lap siding, shakes, panels and trim. James HardieTM is available in cedar mill, smooth and stucco textures. AlluraTM is available in traditional, smooth and stucco textures. You can find a full list of SKUs available on the manufacturer's website. 
Durability: Fiber cement products feature 30-50 year warranties on the substrate alone. This product offers defense to pests such as woodpeckers, mice, and insects. Fiber cement has fire-resistant qualities that make it favorable for homeowners in places prone to wildfires or building code requirements.
Maintenance: Fiber Cement is very easy to maintain and easy upkeep can keep it looking like new. To keep siding in the best condition, Woodtone recommends periodic washing (every 6 to 12 months). Use tap water and a small amount of mild detergent and apply by cloth, sponge or soft brush. Follow all washing by rinsing thoroughly with plain water from a garden hose. Do not power-wash Woodtone products!
Installation: Fiber cement products are heavier than engineered wood products. They require specialized tools for cutting, and installers must wear the correct equipment for job-site protection. Be sure to use a certified installer to ensure proper installation and therefore no issues in the future. Please visit the individual manufacturer's website for the full installation instructions. 
LP SmartsideTM Engineered Wood: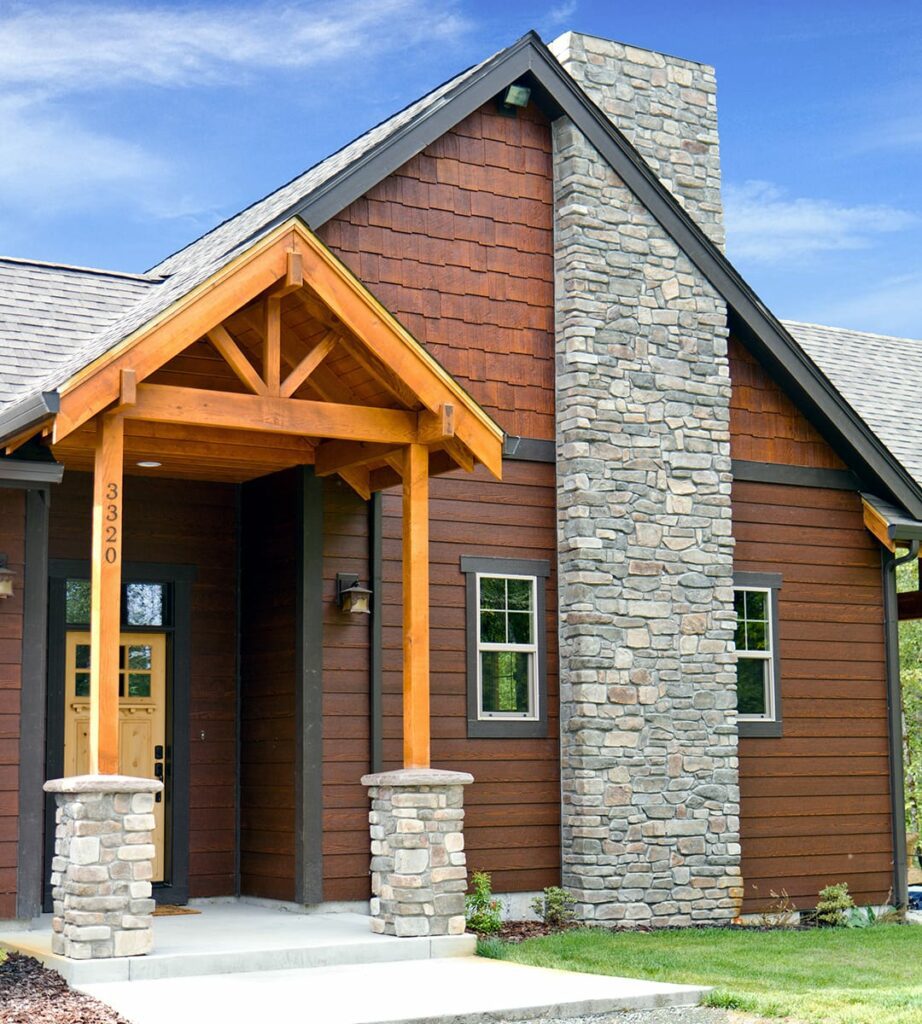 Engineered Wood is also a great siding solution. It is often lighter than real wood and fiber cement, and very durable. Woodtone coats LP SmartsideTM Engineered Wood in lap, shakes, and panel profiles. 
Substrate: Engineered wood uses wood strands coated in wax combined with a resin binder and other ingredients. The material is heat-pressed for structural strength and density. The resin helps make the material more resistant to rot and insect activity. The bonding process also creates a lighter material so it's easy to work with. Most products are made from recycled wood and wood waste, so it is considered a green building material.
Profiles: Engineered Wood is also available in lap siding, shakes, panels and trim. LP SmartsideTM is available in Cedar and smooth textured profiles. You can find a full list of SKUs available on the LP SmartsideTM website. 
Durability: Engineered wood is a resilient product, able to resist impact better than most siding materials including vinyl, aluminum, and fiber cement siding. It is also treated to protect against termites and rot. Since it is a manufactured product, any damage to the exterior coating can result in moisture absorption and cause issues such as swelling or warping. When properly maintained, engineered wood siding is warranted for 50 years.
Maintenance: Engineered Wood is an easy product to maintain. At least once a year the condition of the siding should be inspected and cleaned with mild detergent and water with a soft cloth or brush. You can also use three parts water to one part white vinegar to remove light mold and mildew stains. Never use harsh abrasives or solvents or pressure washers on your Woodtone coated siding!
Installation: Engineered wood siding is lighter than fiber cement, and comes in 16-foot board lengths for fewer seams compared to fiber cement 12-foot boards. For this reason, installers may prefer working with engineered wood over fiber cement. To work with engineered wood, you will need only a few standard woodworking tools and personal job-site protective equipment. Full installation guides and videos are available on the LP SmartsideTM website. 
Now that you are armed with more knowledge on the differences between fiber cement and engineered wood, we hope this will make the decision of choosing a substrate easier! All products are fantastic building material options, and Woodtone proudly coats both. Our team of product experts is available to answer any further questions you may have regarding these products and more! Please don't hesitate to reach out via email, chat or phone.