For the third consecutive year, Woodtone is excited to contribute towards the Casa Uber Alles project through Fredericksburg Independent School District. This initiative is the building of a "tiny home"  by the students of Fredericksburg high school to give them work experience to enter the workforce after high school, and to give contractors a lead on potential employees.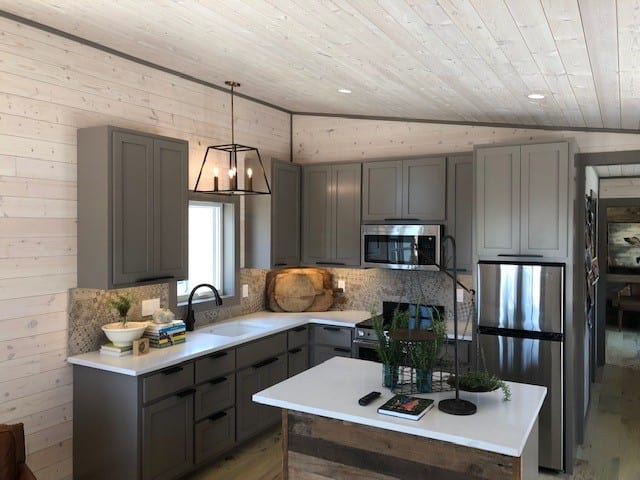 The home is then sold at a program auction where the net proceeds benefit the Fredericksburg High School Building Trades Program. This year the home was auctioned off for $72,000 to Nancy Shaw, who also purchased the first-ever home two years prior!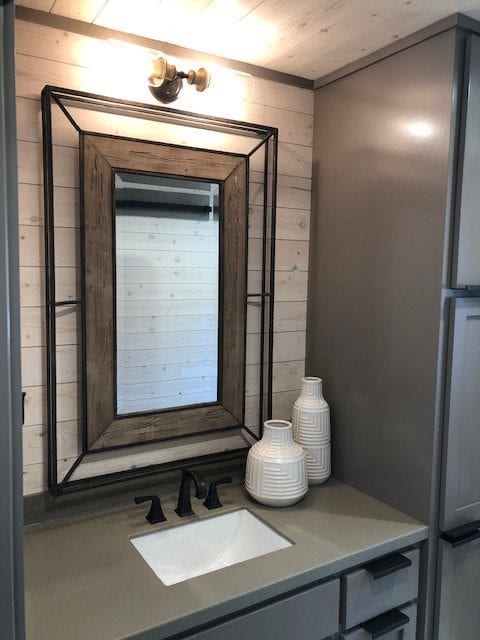 The 2019 tiny home is 604 square ft. and decked out in Fineline interior paneling provided by Woodtone in the color Irish Cream. The program is led by instructor Joel Haby, and had much help from local contractors, designers, and the Hill Country Builders Association. The one bedroom one bath home was said to be valued at $142,000 and was sold at auction on Tuesday, May 21st, 2019.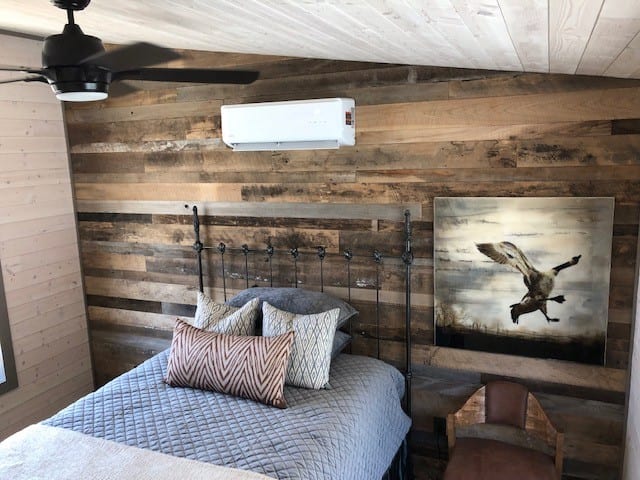 The whole program is being touted as a model for other trades programs where schools, students and employers all benefit. The 2018 Casa Uber Alles received the Best in American Living Award by the National Association of Homebuilders. It is an initiative that Woodtone is proud to be a part of! Learn more at hillcountrybuilder.com