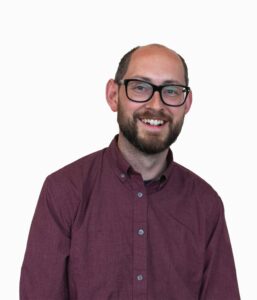 Jon Carey's career in forestry had humble beginnings – he started as a general labourer tasked with stacking lumber.
But it didn't take him long to start climbing the ladder, working his way into the quality control department as a quality audit technician.
In 2003, he joined Woodtone Specialties (previously Synergy Pacific), a finger-jointing and laminating facility of both structural and appearance-grade engineered products in Spallumcheen, B.C. His current role is Operations manager, though Hal Hanlon, president of the Armstrong division at Woodtone Specialities, calls that title a bit misleading.
"It is difficult to apply a title to Jon as he leads the implementation of a multi-species, multi-product business plan for engineered wood products that represents what the forest products industry ultimately needs to look like in British Columbia," Hanlon says.
Jon, 37, is responsible for production scheduling at the plant, which is unionized, has more than 100 employees, and produces more than one million board feet of engineered wood products every month.
It's akin to a game of three-dimensional chess, Hanlon says.
"If you think you know something about wood and value-added wood products, there is always more to learn – and Jon can teach you," he says.